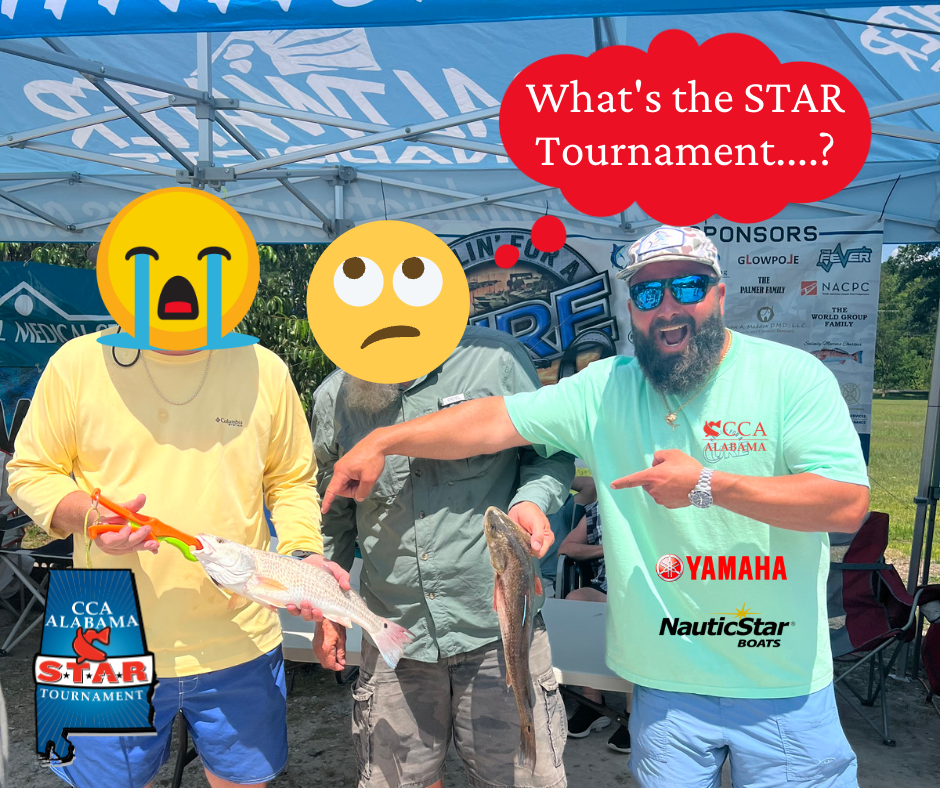 STAR Tournament Update!
Posted on June 15, 2023
STAR Tournament Tagged Redfish Report - 5 Fish Caught - 0 Registered Anglers!
The STAR Tournament phone line has been busy these first three weeks of the 2023 STAR Tournament! We have had 5 fish caught, but zero anglers were registered for this year's tournament.
In fact, two non-registered anglers in this picture each caught a blue tagged fish while fishing the SALTWATER FINADDICTS Fishing for a Cure Tournament & the @ACFA: Alabama Coastal Fishermans Association Member Tournament earlier in June (different locations in Mobile Bay, each in their own boats!).
The 1st fish was caught by a non-registered angler from Tennessee in the Orange Beach area before the tournament started.
The 2nd and 3rd fish were the two in the picture above.
The 4th fish was caught and released in Mobile Bay in early June.
The 5th fish was caught in Gulf Shores by a non-registered angler from Tennessee.
The NAUTICSTAR Boats Yamaha Motor grand prize 215 Bay Boat package is still up for grabs, and it is not too late to sign up for this summer's tournament! It runs until Labor Day Monday afternoon!
Sign up with the FishingChaos app or at www.joincca.org/startournament...