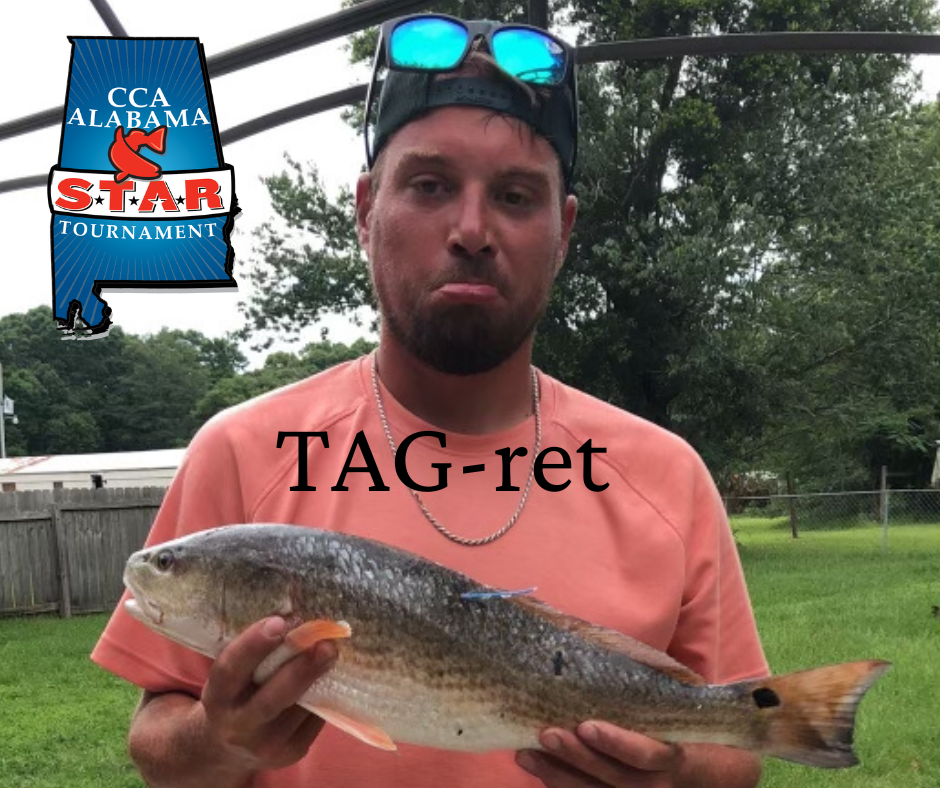 STAR 2022 Redfish Capture Alert! June 3rd - 2022
Posted on June 14, 2022
ATTN: 2022 STAR TAGGED REDFISH ALERT!

Last week, we had our first blue-tagged redfish caught by an angler on Dauphin Island. Unfortunately, the angler was not registered for the CCA AL STAR Tournament and was ineligible for the 2022 @NauticStar Boats @Yamaha Motor 215 Bay Boat Package. Don't let TAG-ret happen to you, register for STAR today! www.joincca.org/startournament/ or with the FishingChaos app!

29-tagged redfish are still swimming around in Alabama Coastal Waters and you have 12 weeks left to catch that prize-winning fish!