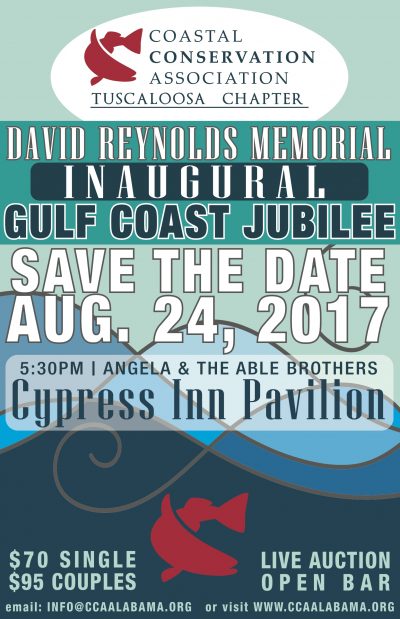 Tuscaloosa Chapter Inaugural David Reynolds Gulf Coast Jubilee
2017-08-24
August 24th at Cypress Inn Pavillion in Tuscaloosa, AL.

Music by Angela and The Able Brother, Live Auction, Raffle, Drinks and Dinner all for $95 for a couple and $70 for a single ticket. Includes a 12 Month CCA Membership.
Tickets & Sponsorships are available by contacting local chapter representatives
Doors open at 5:30, Live Auction at 7:30, and Raffle Drawings after Live Auction Ends.