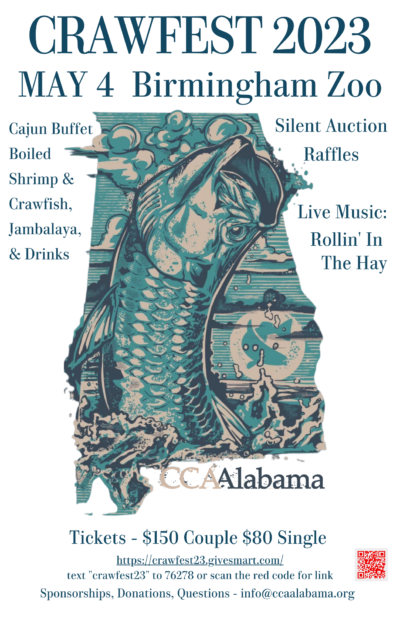 CRAWFEST 2023 - May 4 - Birmingham Zoo
2023-05-04
https://crawfest23.givesmart.c...
Crawfest 2023 Presented by The Thomas E. Jernigan Foundation
May 4, 2023, @ The Birmingham Zoo
Huge Silent Auction and Raffle
Cajun Buffet from Crazy Cajuns
Live Music: Rollin' In The Hay
Tickets are available online here!
Couple - $150
Single - $80
Youth (13-18) - $50
Kids 12 and Under - FREE
Sponsorships are still available for a limited time!
Look for our auction and raffle preview email before the event!